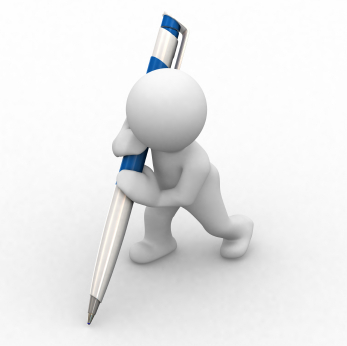 I started this blog last year in April. At the beginning, I just wanted an outlet where I can narrate my most recent sexual encounters as well as my past conquests. Usually these kinds of stories along with my normal daily adventures are written in my journal which I started in 2006. But since I spend more time in front of the computer, blogging seemed to be more feasible. I've been blogging since Friendster came out, then Myspace, then Livejournal, then Multiply, then Wordpress, Tumblr, and Blogspot. The surviving blogs that still get updated are my Wordpress blogs and this one. Wordpress is where I blog everything under the sun with the exception of gay materials. As I have said earlier, this blog started primarily as an avenue for my past and present sexual adventures. It was supposed to be a little something like Solotouch where I share true sex stories. But I later learned that it could turn into something more.
When I started, I wasn't concerned with other blogs. All I did was write my story and publish it, expecting nothing from the blogosphere. But then somewhat of a problem came up. I needed to vent out the heartache I was feeling. At that time, I could not get anyone from my circle of gay friends to go out with me. Plus, I'm not too comfortable to bare my soul to them and be all dramatic. So what else could I go but to blog about it. Then, this blog became my confidant for my times of loneliness and weakness as a loving gay guy.
Later on, I began to wonder, if I'm having this kind of problems, would there be someone out there who knows how to handle these kinds of situations? That inquiry led me to seek wisdom from those who have already gone through the phases that I'm going through. I remember subscribing first to the blogs of the Fabcasters. And from their blogs, I looked for the people who left comments and followed them to their blogs. If I find it interesting and helpful in my life, I would without a doubt subscribe to their blogs. That's why until now, I continue to read blogs because there is so much wisdom and experience to be learned and understand from others.
I didn't really think that people would want to subscribe to my blog because all I wrote that time was stories of love and lust. I'm not even a good writer at that. But I was very much ecstatic when one-by-one bloggers began to subscribe and leave comments in my entries. What I didn't realize was that in this part of reality, there exists a community ready to help and be a friend to others.
From the start I promised myself that I would remain anonymous as to protect the life that I'm living (homophobic family and nosy neighbors). But after sometime, interacting with other bloggers, reading their stories, and exchanging twits, one could not help but grow a certain trust in them somehow. And all you wanted to do is put a face to their names / usernames. This year, I am very fortunate to have met and shared moments with some of the bloggers I follow. All our meetings were pleasant and enjoyable which makes me hopeful and eager to met more of them in the coming months.
Lastly, I would like my stories be helpful to others as well. I would like them to know that they are not alone in their journey, that they are not alone in asking questions and seeking answers, that there are people who have gone through the things they are going through, that there are people who may be in the other side of the country or the world who are ready to help, and there are people who are very accepting and non-judgmental. Bloggers are very diverse - there are people whose stories and use of words are as deep as the ocean, some write with wit, others write with authority. I'm sure there are people in this side of the worldwide web who can be role models to others.
PS.
I just want to share something I read in some guy's tumblr blog. It serves as a reminder for me whenever I write.
Write for yourself.
Write what you would read.
Write to tell more than a story.